October 29th, 2013
If you are on FACEBOOK please check out my KIM WHITTON ORIGINALS fan page.

Kim Whitton Originals


Promote Your Page Too
August 24th, 2010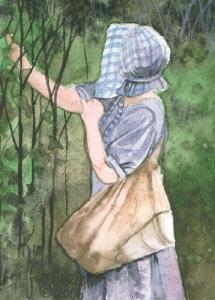 I don't know how lazy the days are (not very) but it's definitely summer! With temperatures into the triple digits things have been hot and humid in the pineywoods of east texas. We like to get up before daylight and head out to do our outside tasks before that big ball gets to burning in the sky! Afternoons are set aside for painting; with the air conditioner blowing. My hat is off to the earlier generations that had to get by with dog runs and self propelled fans. Whew!

I'm painting some fun items for christmas....ornaments that are handpainted on agate (rock) slabs. I also have some one of a kind handpainted items such as boots...purses...boxes

Enjoy the day!
Kim
April 19th, 2010
Welcome to my little studio in the Pineywoods of East Texas!

Looks like rain out there today....I know that it will make the gardens happy and perk up the grass that's starting to look a little brown. It's going to be another busy week ahead in the studio; I can't get my thoughts onto the paper fast enough! I'm still painting the fairies and mermaids that people seem to love but I'm also working on some Western pictures....horses....longhorns....oil wells...we ARE in Texas after all...can't leave out the oil wells. ;-)

The blackberry bushes have white blossoms on them and I'm watching for those blossoms to turn to berries. Yum! Blackberry cobbler! *drool* I just hope the birds don't get to them before I do!

Since this is my first blog entry here I want to give a special thank you to my daughter Kyla Mae for her inspiration...she is an exceptional photographer and a creative soul. I also want to thank my husband for his support and encouragement throughout the years.

See you soon!